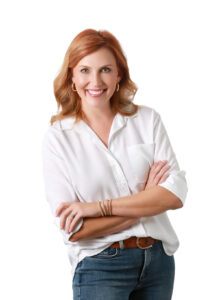 It is an honor to be serving as the Junior League of Huntsville's President. The JLH has been enriching my life since 2013. It has blessed me with amazing opportunities to learn and grow. To me, the best part of my membership has been the incredible women I've met. Our members are thoughtful, intelligent, caring, strong, diverse, talented, compassionate, and hard working. It is these attributes that make us more than just a service organization. The JLH continues to enhance our community through volunteerism all while connecting and training women to be catalysts for positive change.
This year we are weaving together tradition and innovation. The time honored Apple Annie is still going strong and has been enhanced by the more recent addition of a Carnival to jump start the fall fundraiser. As a League we've always prided ourselves on supporting women and their endeavors. Over the past few years we've championed local, female entrepreneurs through a partnership with The Catalyst. Through this collaboration we awarded Adrienne Garbarino with the Ignition Scholarship of $5,000 for her new business, Cove Telehealth for Women, at our September General Membership Meeting.
In addition to our traditional community projects and fundraisers, we've also committed to trying new things this year. For the first time we'll have not one, but two Provisional classes. This fall we welcomed 36 wonderful women to our organization and we'll welcome another 24 New Members in January. We've transitioned to a new software platform, Member Essentials. We've updated our Bylaws. We've added a dedicated Director of Diversity Equity Inclusion and Belonging to our Board. And, the best is yet to come because…
In January we will turn 75! I hope that you will make plans to celebrate with us all year long. We're kicking it off with a big Birthday Bash at Baker and Able on Friday, January 26, 2024. We'll commemorate our founders, give thanks to the trailblazers who paved the way, and dream up big ideas for our future. The fun continues in February as we help promising high school seniors prepare for Prom with our Butterfly Boutique. Save the date for a night to remember at The Book Ball on March 23, 2024 as we enter the mystical and magical world of The Night Circus.
I hope your holidays are filled with joy, laughter, and the opportunity to reflect on all that you've accomplished this year. I am grateful to each of you for generously supporting the JLH with your time and talents. I look forward to seeing you in January. Cheers!
Jessica Johnson
2023 – 2024 JLH President