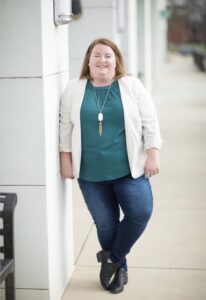 Welcome to the 2022-2023 League year! We have big plans for this year, and we are so excited to get it underway.
First, this year we are introducing a new placement – Project Impact. Project Impact will be awarding a large scale grant to a local community non profit to make an impact of significant difference. Community partners were invited to apply in August, and the committee will review and present their recommendation to the League in November. It's sure to be a legacy project we can all be proud of!
Our other community places are underway as well! Birthday Books and Children's First have been making deliveries, and Butterfly Project has already reached out to counselors to select this year's Butterflies. Abolish is making plans not only for January and Human Trafficking Awareness Month, but the rest of the year as well.
In addition to our community projects, this year we want to focus on connections. Over the past two years we've missed opportunities to spend time together and build relationships. This year's GMMs will have interactive activities to focus on what brings us together – friendship, service, and training. We're hoping to see everyone in person when possible, and that we create bonds amongst ourselves that extend past our League service. We also will have a number of sisterhood events where members can engage in everything from hiking to dinners together, fostering friendship in a fun atmosphere and training events where we can learn from not only from industry leaders, but also other league members (and sometimes they are one and the same!). Finally, the board has created a Diversity, Equity, Inclusion, and Belonging committee to ensure that our League is doing all we can to adequately represent and serve all members of our community in a welcoming and positive environment.
And how could we kick off a league year without mentioning Apple Annie! After a successful 50th year, Apple Annie is back with a new, modern logo. Not only is she offering crates and totes of apples, but also apple themed goods from local artisans and small woman owned businesses, including note cards, apple baking mixes, and hand poured candles. The gift baskets are a perfect way to sample them all! Also, you can't forget the Apple Annie Carnival, which is coming back for it's second year at Constitution Hall Park on October 29th. It will have activities for all ages and will be a great way to celebrate another year of Apple Annie!
I want to end my welcome letter with a story from the sisterhood kayaking trip this summer. I was so excited to join other league members floating the Flint, but also I was a little nervous since I had never been kayaking before and I'm not normally known for my coordination. My nerves were justified as I quickly learned kayaking is definitely not among my innate skills – I flipped my kayak twice, got stuck on rocks more times than I count, and once even kayaked directly into the riverbank full speed! But every time another League member was there to help me push through, or just even cheer me on. It's a great metaphor for how I feel about League membership as a whole – we have a place to step out of our comfort zone and try things that might scare us, but we know there will be someone there to lend us a hand when we need one and provide encouragement when we are down. And we come out the other side better, stronger, and ready to help the next one behind us.
So I encourage you to take risks this year, and try some things that scare you. We'll be beside you all the way, and we can't wait to see how we all grow.
Loyally,
Amy Roark
2022 – 2023 President