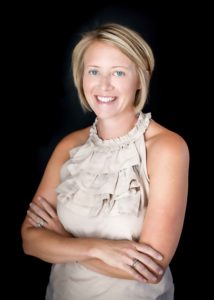 Welcome to the Junior League of Huntsville!
Junior League of Huntsville's (JLH) 70th year is here and we should take a moment to acknowledge the current and past empowering women of JLH, look back and celebrate how far we've come and how much we can impact our communities future! Our Legacy projects, such as Panoply Arts Festival, Stop Child Abuse Now (SCAN), Teen Shelters, and the Children's Reading Room at the Cavalry Hill Public Library are an ongoing testament to the women of JLH getting the job done. Through our two main fundraisers – Apple Annie (48th year!) and Book Ball (2nd year) – we reach out to our community for support to not only fund our internal projects but our Community Assistance Grants.
Our Internal projects include: "One on One: Let's Read" Family Literacy Nights in a Huntsville Housing Authority Community; the "Butterfly Project" providing college readiness workshops, scholarships, and prom attire to high school girls; in partnership with the Huntsville Hospital Foundation, "BIRTHday Books" delivering a book to every child born in Huntsville and Madison Hospitals; "Children First" at Morris P-8 supplying food for the weekend, tutoring students in reading and math, and supports classrooms and teachers in various ways; "Girls Inc" inspires girls through literacy with a Reading Room and book club mentorships; and "Human Trafficking Awareness" helping to end human trafficking through awareness, education, prevention, and advocacy. And, our delightful Rainbow Rhythm Band continues its tradition of entertaining audiences during their amazing performances throughout our community.
Now, I'd like to share a little bit more about my journey in the league. I joined the League as a provisional in 2010-2011, and as I enter into my 9th year as an Active league member, with my husband of 12 years, 9 yr old son, and 7 yr old daughter, I look to my past JLH memories and experiences that helped shape the woman that I am today. Thanks to the league I am fiercer, more independent, and more willing to step out of my comfort zone. Developing the potential of women, improving our community, and promoting voluntarism is what JLH is all about and being a part of this helps to continually instill strength, knowledge, and morals in myself and my family. Everything from serving Harris Home for Children as a provisional, coordinating recipes generated from JLH cookbooks as Hospitality Chair, planning an American Girl Fashion Show fundraiser, helping to guide future league members in their first year, and so many more training and life experiences have all prepared me for my role this year as the 2019-2020 President. Although I know I still have a lot to learn from fellow JLH members and our community, I'm beyond grateful for what I've already gained in leadership skills, work experience, and personal relationships.
Our league is constantly looking at our strategic plan to help keep us future focused, staying member centric, and aiming to provide more opportunities to prepare our members to be effective leaders throughout our community. Huntsville is set to be the largest city in Alabama in a few short years, and it is my hope that together we continue to focus on community needs, working with community partners, and growing our organization to have the ability to fill those needs and to be the heals on the ground to effectively make change!
If you are interested in joining the league please email or call us! I also urge everyone to explore our website and learn more about our programs and fundraisers.
Margo
Margo Alford
2019-2020 President
Junior League of Huntsville